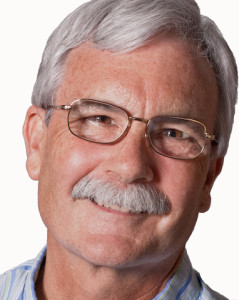 After 26 years working at the New York State Energy Research and Development Authority (NYSERDA), Bill retired to bring his skills to the community, first by serving on the Bethlehem Budget Advisory Team and the Bethlehem Town Board, and later in the Albany County Legislature.
First on the Bethlehem Town Board and later in the County Legislature, Bill has worked on strategies to improve government operating efficiencies in order to reduce taxpayer costs while maintaining and enhancing community services.  For example, in 2012 he was one of the founders of Friends of Bethlehem Parks and Recreation, a volunteer group working to protect, enhance and expand recreation activities and parks.
After joining the County Legislature in 2016, he has supported several activities designed to enhance the Helderberg-Hudson Rail Trail. He has focused his energy-related activities on energy saving efforts involving County facilities and the vehicle fleet to save money and reduce the County's carbon footprint.
In addition, Bill has led or supported several solar initiatives that expanded solar energy development either in Bethlehem and across the region to stimulate green energy markets. His most recent energy initiative is to co-found and serve as Director of Solarize Albany, a nonprofit organization that seeks to use a bulk purchase strategy to provide the benefits of low cost solar power to residents and small businesses in Albany County and across the Capital District. In recent years, the scope of Solarize Albany has grown to include not only roof top and Community Solar, but also electric vehicles (EVs), EV charging stations, and renewable energy-based heating and cooling of buildings. By working across the Capital District, the Solarize Albany campaigns have sought to maximize benefits for each participant while increasing the number of people who can access clean and affordable energy.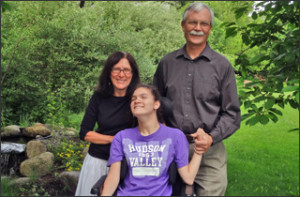 Bill has lived in Slingerlands since 1989 with his wife Gail, where they have raised three children, Jessie, Seth and DJ. In the years since graduation from high school, Jessie left our community for college and graduate school, but chose to return and raise her family in Bethlehem.  After college, Seth moved outside the Capital District to pursue his chosen career. Their third child, DJ, still lives at home and is attending SUNY Empire State College.  DJ is living proof that with the right support system and a lot of hard work, anything is possible. Seven years ago DJ graduated from Bethlehem Senior High School, danced her senior solo at Proctor's Theater as part of Barbara's School of the Dance recital, and now wants to help others with disabilities use technology to be all they can be. Bill and Gail met while undergraduates at Cornell University.  Gail went on to become a professor in the Anthropology Department at the University at Albany, SUNY, and has since retired and become active in volunteer work and in the family's large organic garden.  Earning graduate degrees in City and Regional Planning from Rutgers University and in Energy Management and Policy from the University of Pennsylvania, Bill has long committed himself to issues of energy, environment, and sustainable economic development.
With your support and that of the district voters, he hopes to continue to serve as a member of the Albany County Legislature.